We speak to Maribel Esparcia Pérez, co-founder of the European Sustainable Hospitality Club.
What motivated you to start a career in sustainable hospitality?
I have a degree in Tourism Management and my final research project focused on Corporate Social Responsibility practices in hotel chains. I was inspired by this to study for a Masters in Hotel Management. Upon graduating I started lecturing at ICD Business School and the University of Lleida also guest lecturing at Cesar Ritz College and Geneva Business School. These positions have given me the opportunity to research and develop my passion for sustainability in hospitality and inspire the next generation of students.
Keen to gain a comprehensive overview of the multiple sustainability dimensions and areas we could implement, improve and further explore in the hospitality sector, I became a Change Agent Certified in Environmental, Social, and Good Corporate Governance leadership skills by the International Society of Sustainability Professionals (ISSP).
Please tell us about the European Sustainable Hospitality Club.
On a trip to New York in 2019, where I participated at the UN Commission on the Status of Women (CSW63), I met many inspirational and committed professionals doing transformational work in their fields. This sparked the idea of the European Sustainable Hospitality Club (ESHClub). I came home determined to create a platform to support sustainable development in hospitality. I had met sustainability visionary Dan Pontarlier back in 2017 and we decided to cocreate the ESHClub with a mission to support hospitality companies, headquartered or with operations in Europe, to become a force for good. The leadership team's stated purpose is to advocate for the conservation of natural resources, the respect of human rights, and to make people's development a priority in the hospitality sector.
The ESHClub is a community and knowledge hub delivering services for independent and branded hotels, suppliers, and hospitality professionals. ESHClub has a digital community of + 8.000 members, including 50 hospitality companies such as the Cyprianerhof Dolomit Resort, and + 300 professionals (79% from Europe and 12% from the US).
Most hotel teams lack the time and expertise to implement social and environmental strategic plans. In fact, very few have in-house sustainability departments to measure their business impacts, implement technologies to gather operational data, ​​run in-house training programmes and address environmental and social challenges. This is where ESHClub comes in, we help build up their knowledge and internal capabilities through strategic sustainability plans, department checklists, project ideation, partnerships for social impact, ad-hoc research, learning and development programs, strategy implementation, and KPIs monitoring. By doing this, we help improve guest satisfaction and guest experience, increase the RevPAR (Revenue Per Available Room), reduce turnover rates, build company culture, and provide a better structure for sound corporate governance.
The ESHClub is a community and knowledge hub delivering services for independent and branded hotels, suppliers, and hospitality professionals.
What evolution have you seen in the hospitality industry in the last 15 years?
Since the 1990s, there has been growing recognition amongst businesses, consumers, investors, governments, and other stakeholders of the importance of embedding responsible practices into business models and of measuring social and environmental impacts. Over the last 15 years, the focus has shifted from CSR policies and their philanthropic approach (compensating for the negative impacts) to a more proactive approach focused on purpose, activism, and partnerships to multiply shared value. The legal framework and emerging regulation, consumer demands, and investors risk mitigation strategies are the key drivers pushing companies' sustainable transitions.
In terms of savviness, the technology implemented has improved the quantity and quality of data gathered. It is now common to use technology software to prevent and minimise food waste in kitchens, reduce building consumption, or track social impacts in supply chain management. Some examples of companies using state-of-the-art technology are KPRN, one of our member companies, which has developed technology to help reduce hotel water consumption by 90%. Likewise, Light Blue consulting implements technology to prevent and reduce food waste. In fact, food waste in the food and beverage sector is estimated to account for 6%-14% of hotel revenue.
How has the pandemic affected the future of the hospitality industry? What are the key sustainability drivers and risks for the industry?
The COVID-19 pandemic has exacerbated systemic weaknesses, inequalities, and unacceptable practices throughout global value chains in many industries, including the tourism industry. In this context, the hospitality industry is facing numerous challenges such as the constant changes in travel restrictions which vary by country and the associated uncertainty for recovery which leads to revenue loss, reduced occupancy, or the closing of properties altogether. Post-pandemic workforce labour conditions and access to talent are also a concern.
Environmental and social issues are now a priority in corporate agendas as a result of industry investors and consumer pressure.
The three main areas driving this shift include:
Focus on materiality: Increased recognition that ESG (Environment, Social and Governance) factors can affect risk and returns
Client demand: Growing pressure from clients for greater transparency about how their money is invested and
Regulation: Guidance from regulators on investor's fiduciary duty on ESG factors. In fact, regulations like the EU Taxonomy, SFDR and the new CSRD, as well as the Modern Slavery Act in the UK are very relevant for the hospitality industry. To help the industry get ready for these regulatory requirements, the ESHClub has developed the Hospitality Impact Investing Initiative (HII) in order to create a hospitality industry-specific ESG framework.
As part of HII we have established a range of impact measurement practices and metrics to support smart investment strategies from hospitality asset owners and operators.
The lack of standardisation in international reporting standards remains a challenge for companies in this industry. SMEs or family-owned businesses struggle to understand the complexity of the current reporting requirements and how to meet all the resource-intensive reporting requirements. Furthermore, the existing multi-certification scenario in the sustainable tourism sphere is overwhelming and C-Suite leaders' are often at a loss to understand which one is more suitable for their companies. I often advise companies to opt for systemic certifications like the B-Corp, which involves a 360 degree business assessment. On the other hand, micro-certifications like ISOs (e.g 14001, 50001, 27000), LEED or BREEAM are also helpful as they can support sustainability strategies. In this context, we advise to engage with companies such as Corporate Equality Index to assess and benchmark a hotel's social performance.
The lack of standardisation in international reporting standards remains a challenge for companies in this industry.
Where do you think there is more potential for leading climate progress?
Creating alliances and leveraging technology is critical within the hospitality industry. One of the hotel sector specificities is the whole spectrum of stakeholders involved, ranging from operations to investment and management agents. In this multi-stakeholder scenario, it is crucial to promote collaboration and alignment in order to assess potential risks and opportunities while maximising positive impact. Over the past three years, several industry-wide and regional initiatives have emerged aimed at promoting sustainable hospitality including net zero and waste methodologies by Tourism Declares Climate Emergency, PATA, WTTC, Greenview and SHA, or Plastic and Food waste pledges. These initiatives demonstrate the existing momentum within the industry in terms of sustainability leadership and the commitment to prioritise environmental and social issues on corporate agendas.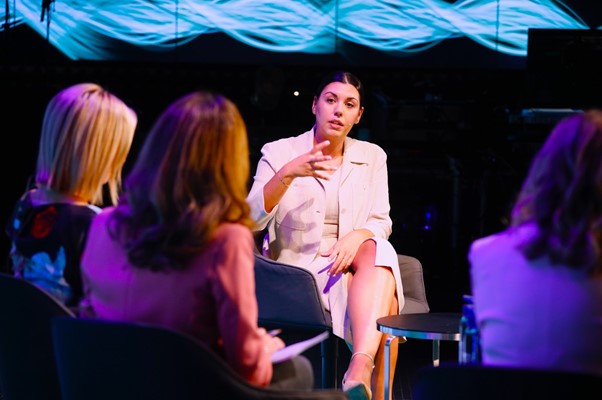 What are the sustainability trends innovative hospitality companies need to start preparing for?
I do not like to call it trends but rather the natural evolution required for industry transformation. Some of these drivers include:
1) Blockchain technology implementation in business models can reduce risks and incorporate a regenerative approach in hospitality by creating alliances (e.g. The World Benchmarking Alliance) and by establishing strategic partnerships to implement interoperable technology. Technologies like Vechain, SustainChain can improve product traceability and create smart contracts to enhance employment conditions monitoring, environmental protection, human rights risks, due diligence verification and third-party certification.
2) Introduction of regenerative approaches such as small-scale farming or permaculture and operations that generate net-zero GHG (greenhouse gasses) emissions and ecosystem restoration practices in order to ensure an inclusive, safe, and fair livelihood for local communities, employees, and society.
3) Responsible investment regulation, impact investing, and cross-sector alliances to encourage investors/owners' commitment to ESG criteria in the capital allocation process.
Creating alliances and leveraging technology is critical within the hospitality industry.
What advice would you give to hospitality SMEs and start-ups willing to start the sustainability journey?
First of all, a successful sustainability journey requires a strong steer and commitment from the senior leadership team. Most importantly, all employees need to be involved in the process and have clear accountability in the implementation of sustainability strategies.
Secondly, businesses need to measure and gather data to analyse the business' social and environmental impacts. Important areas to explore include: What is not currently being reported or measured which the business may be held accountable for? What metrics are you applying to your KPIs and management systems?
Thirdly, companies need to appoint a champion leader, a leader who can help embed the strategies in every department. In this context, several helpful questions to establish your baseline include: Does the leadership team have the freedom and incentives to do their work with purpose? What is the business doing to foster a sustainability-friendly internal culture? What educational programs are the companies providing for employees? Have the interests of all stakeholders been taken into account?
Finally, I would encourage a company to define and live by its purpose and consistently challenge the status quo. By supporting this change through empathetic leadership, companies can develop a broader shared vision and build a long-term relationship of trust with colleagues and industry peers.
Artiem Hotels is a brilliant example of a sustainable hospitality business and a company to be inspired by. Artiem's leadership team complies with the highest standards on social and environmental performance, transparency, and corporate response and were the first European hotel chain to obtain the B Corp certification!
What keeps you motivated?
What keeps me motivated are the purpose-driven companies and talented people I work with on a daily basis. I am energised and grateful for this. I do not focus only on the business side but on building a community that is committed to change and to rethink their business models. John Elkinton would call it regenerative capitalism, but I am not convinced those two words go together. I work every day with my WHY in mind. My purpose is to use "service and significance" as the pillars to power this industry forward. The ESHClub motto is to make the hospitality business a force for good.
Esther Val interviewed Maribel Esparcia Pérez. This article was sub-edited by Claire Jones.