It is estimated that the carbon footprint of our gadgets, the internet and the systems supporting them account for about 3.7% of global greenhouse emissions(1). These emissions are predicted to double by 2025(2). We tend to hear more about the environmental cost of fossil fuel emissions than the impact on environment by electronic waste and data storage. We speak to Shane Herath, social entrepreneur and Chair of Eco-Friendly Web Alliance (EFWA) to find out more.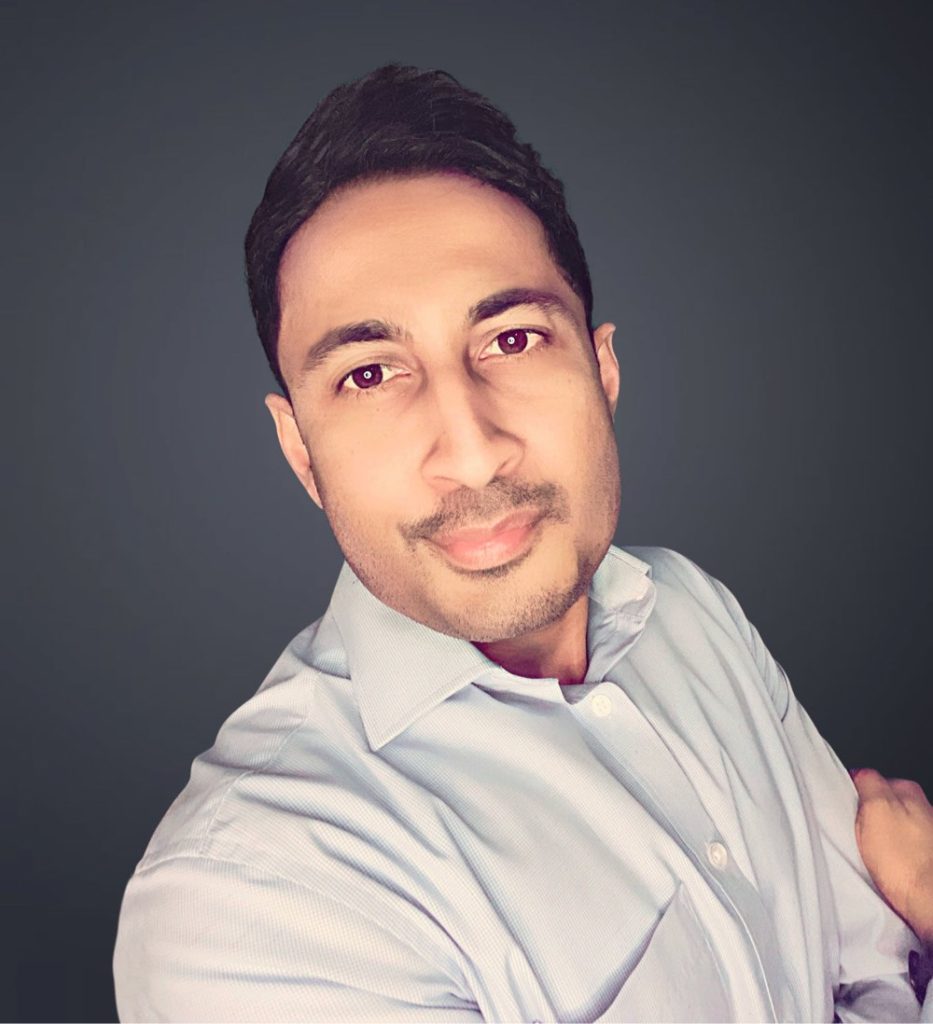 Shane is an advocate for sustainable innovation in the tech sector, collaborating with stakeholders across the spectrum of business, investment, industry, advocacy groups and academics. His vision is to transform the lives of people through sustainable and responsible innovation, resulting in a positive meaningful impact on both people and the environment. Shane has developed a framework for energy efficiency and carbon avoidance in websites and digital infrastructure and has been speaking about this new discipline in various forums internationally. His organisation has been featured on Computer Weekly, The Scotsman, Yahoo News, Bdaily, Business News Wales, Open Access Government and TFN.
What made you want to focus on sustainable innovation?
Having witnessed large excesses and unsustainable practices in information communication technology and having been in the IT industry for nearly 20 years, I founded London Inc, a sustainable innovation tech ecosystem about 4 years ago. Supported by a sustainable innovation manifesto — we began to advocate sustainable software engineering practices to working towards a cleaner greener internet — supporting sustainable and responsible entrepreneurship. I believe innovation should not be called innovation unless it is sustainable.
The internet has grown and grown with minimal checks and balances on sustainability, quite unlike almost any other area of growth in modern times.
Eco-Friendly Web Alliance (EFWA), an international alliance was born to address this, setting a new eco standard, advocating for responsible consumption of digital technologies, carbon measurement and supporting the community in this transition.
To keep 1.5°C within reach, we must peak by 2025 and reduce emissions by 43% by 2030. Every sector has a role to play. Everyone has a role to play.
Tell me about Eco-Friendly Web Alliance (EFWA).
Eco-Friendly Web Alliance (EFWA) has set the standard for eco-friendly and climate positive websites and digital infrastructure — the World's first eco standard. We have developed tools and resources through our world-wide community of specialists, and we aim to make them as accessible as possible to all.
Addressing the climate crisis involves improving how we do what we do by holding in mind global warming, the exhaustion of natural resources and multiple species extinction – and EFWA is leading the way.
You talk about the internet's growing carbon emissions and high energy consumptions. It isn't often what people think about when trying to make their business more sustainable. Why do you think that?
Perhaps because we cannot see the emissions caused by the Internet, we don't take it seriously as a contributor to global warming. There's no smoke from the keyboards, or chimneys attached to major data centres. In truth, however, the internet is responsible for the use of ten per cent of the world's electricity, much of which is sourced from fossil fuel. Websites are a significant contributor to this consumption.
And as the world, especially the gigantic developing counties in Africa and Asia, increase their access to the internet, this number is only going to increase, with some projecting it will double within a few years.
Most people are shocked to find that the internet contributes to more carbon emissions than the maligned aviation sector.
A government report claims two-thirds of businesses in the North East of England are either unsure of how to reduce their carbon emissions or don't intend to. It means 65 per cent of businesses either don't know what environmental improvements to make or don't plan to embark on any, slightly above the UK average of 64.5 per cent. The findings were revealed in the Business Insight and Conditions Survey.
EFWA campaigns for businesses and organisations anywhere to reduce the emissions generated by their websites. Making some modest adjustments, most local business owners would be able to make their websites more environmentally friendly and giving them another pathway to be more sustainable. Website for some of the businesses is more key than others and these businesses are focusing on driving more website traffic.
By making some simple optimisation changes to their websites, they could all make their pages more environmentally friendly, and some would argue they have a duty to do so. Website owners, based on their own site's emissions, can take responsibility by supporting tree-planting, rewilding or regenerative farming, among other things.
The website accreditations by EFWA gives them a viable pathway to demonstrating that they are good corporate citizens, taking responsibility. Measuring a website's carbon emissions just doesn't do it, we need a proper process, regular independent checks and make a commitment to operate within a low-carbon level and take responsibility.
What is the average CO2 emissions from a website and how does that compare to other industries?
With Internet's emissions of 3.7% (1) now surpassing aviation sector, which is 2.8% of global carbon emissions (3) and when you think of the sheer scale of internet activity, from the tablets at home and the PCs in the office to the power used by data centres and transmission networks, the output is enormous – and we're all playing a part in it.
The average website is responsible for 2 to 2.5 grams of CO2e and heavy websites even 7-8 grams of CO2e, every time someone visits a web page  (4). With roughly 50,000 monthly page views, the average website produces over 1 tonne of CO2e per year. The scientific advisory board at the Eco-Friendly Web Alliance (EFWA) has worked out that a green website will not emit more than one gram of CO2 per page view. Some websites receive a lot more traffic than that, say with under half a million monthly page views you're looking at the average website producing an estimated 10 tonnes of CO2e per year.
Organisations have a choice: they can make their website eco-friendly by producing less than one gram of CO2 per page view, and they can even have climate positive websites by switching to green energy and taking responsibility for their reduced annual emissions through rewilding, reforestation or regenerative farming.
EFWA eco-friendly website accreditation will be awarded to websites that emit less than one gram of carbon dioxide per page view. Achieving that is straightforward for most websites, and can be done by reducing bloat, using lower-resolution images, and not auto playing videos when someone logs on.
Are there any best practice websites that you would recommend for ideas?
EFWA Insights on www.ecofriendlyweb.org is a good resource, more specifically the article 'Eco-friendly web design: how to reduce your website's carbon footprint'. 'Sustainable Web Design' the book by Tom Greenwood is another excellent resource.
Can you share any top tips for an SME who is starting to review their website?
Keep the page size low as possible. By optimising the page through measures like reducing images size, cutting bloat and stopping the auto playing of videos the page will consume less electricity.
The process may improve page loading time (increase in page speed) and also search engine rankings.
Interested to hear more? Well get in touch with us using the contact form and we will guide you through a streamlined process. Submit your website for a free review and we will write back to you with our findings and this initial audit is completely free.
What's next for you?
We aim to prevent 500,000 tonnes of CO2e from entering the atmosphere within the decade, by reducing the carbon emissions of websites, including yours. We're guiding many organisations at present across sectors in getting their websites to be environmentally-friendly.
We're a mission-driven social enterprise, motivated by climate impact — A force for good (on our way to becoming a B Corp in the future). From campaigning for issues like climate change and responsible consumption of digital technologies, to knowledge-sharing and donating 10% of our profits to education of children from disadvantaged backgrounds and open source community tool development. By joining forces with other organisations in the UK and globally, we're committed to a cleaner greener web and a sustainable world for everyone.
Claire Jones interviewed Shane Herath. This article was sub-edited by Dave Caygill.
References and further reading
(1) https://www.bbc.com/future/article/20200305-why-your-internet-habits-are-not-as-clean-as-you-think & https://www.climateimpact.com/news-insights/insights/infographic-carbon-footprint-internet/
(2) "Climate crisis: The Unsustainable Use of Online Video" : Our new report (theshiftproject.org)
(3) https://www.iea.org/reports/tracking-aviation-2020
(4) https://ecofriendlyweb.org/