We had the pleasure to chat with Bryony Jansen-Van Tuyll, Co-founder of Good Brand Guru – a platform that fosters collaboration between fashion professionals, innovators and sustainability experts to help accelerate the transition towards a new fashion system that is fair, circular and regenerative.
With an engineering background, Bryony spent 10 years in management consulting where she helped companies grow, develop new strategies and new products for new markets until she started questioning the purpose of her work and realising she was only contributing to a consumer-wheel with detrimental impacts on society and the environment. She became increasingly interested in environmental subjects, systems thinking, sustainable innovations and circular fashion. In 2018, she co-founded Good Brand Guru with Martine Nieuwenhuis, as they identified multiple gaps in the complex and problematic fashion industry when it came to information and knowledge sharing and scaling of sustainable practices.
Currently based between Milan and the Swiss Alps, Bryony offers valuable insights on latest trends, opportunities and challenges in the industry and useful tips for SMEs to move to more circular models of production.
What trends do you see in the fashion sector today in terms of producing and consuming more responsibly?
There is a growing interest in circular fashion – consumers are asking for it and companies are responding. Big players like H&M and Inditex, get backlash and are needing to change. They fund projects and invest heavily in research to find solutions to recycle and upcycle products, use cleaner dyes, reuse textile waste, or move away from petrochemical based fibres for example. They still have a lot to answer for but they are trying to move their "ship" in the right direction and it is quite a challenge given their size. Luxury brands are also feeling the pressure to change and we're seeing more and more capsule collections used as testing grounds for environmentally-friendly or circular concepts. Movements, such as The Fashion Pact, bring them and other apparel brands together to set targets aiming at reducing their negative impacts.
An increasing number of entrepreneurs are branching off the fashion industry and creating sustainable brands, focusing on either organic/ bio-based materials or recycled materials.
And we see new technologies emerging, allowing for cleaner dyeing processes, new ways of taking fibres apart and reusing them or using "forgotten fibres" for instance.
Can you give examples of those forgotten fibres?
Typically, bast or linen-like fibres that used to be made from different types of plants but aren't as soft as cotton or wool. Nowadays, you can mix them to obtain different textures. They weren't used so much anymore and they are more intensive to turn into a thread than polyester. There are new ways to use those fibres again, for example in the Himalayas you find wild nettle that is used to develop a new fabric.
What happened in the fashion industry is that until 100-150 years ago, all products were natural and biodegradable. Then oil was discovered and with it petrochemicals used in clothes like polyesters that were then mixed with other materials to make elastane for jeans for example. When you have elastane in a pair of jeans you cannot recycle or compost them. Now we're looking at the possibility to have the same property without using petrochemicals or to reuse the different materials separately.
What is circularity in fashion?
Like with everything in the circular economy it is about avoiding waste and greenhouse gas emissions. Today in the fashion industry there are a lot of both throughout the value chain. Taking too many resources from the ground, using pesticides, then in the production process using a lot of chemicals and generating more waste and emissions. Then during use we wash items and there are micro-particles going in landfills and waterways. Waste occurs at every stage as well, from cutting waste to the retail level – in stores because that colour or that fabric are out of fashion or online retailers that find it less costly to discard returns than resell them for example. Then the mountains of waste ending up in other parts of the world – mostly Africa and Latin America. You may want to check : https://deadwhitemansclothes.org
To avoid both waste and emissions, companies are looking at two different streams, the technological cycle and the biological one:
The technological cycle involves resources that are not renewable so we need to keep them in the loop for as long as possible. In the fashion industry, this would be the petrochemical-based fibres. Today we cannot imagine living without polyester for its many properties – like the flexibility of your jeans or your swimsuit or the waterproof aspect of other sports gear – but there is a lot of it out there already so we do not want to create new virgin polyester or new virgin nylon, but reuse what exists to make new products.
The other stream, for me the ideal one, is the biological cycle using bio-based resources that, at the end of life, will biodegrade and avoid causing nature any harm, for example cotton, wool or linen or other fibres coming from plants. But if you use chemicals to print something on your t-shirt then it won't be biodegradable.
"We do not want to create new virgin polyester or new virgin nylon, but reuse what exists to make new products"

Bryony Jansen-Van Tuyll, Co-founder of Good Brand Guru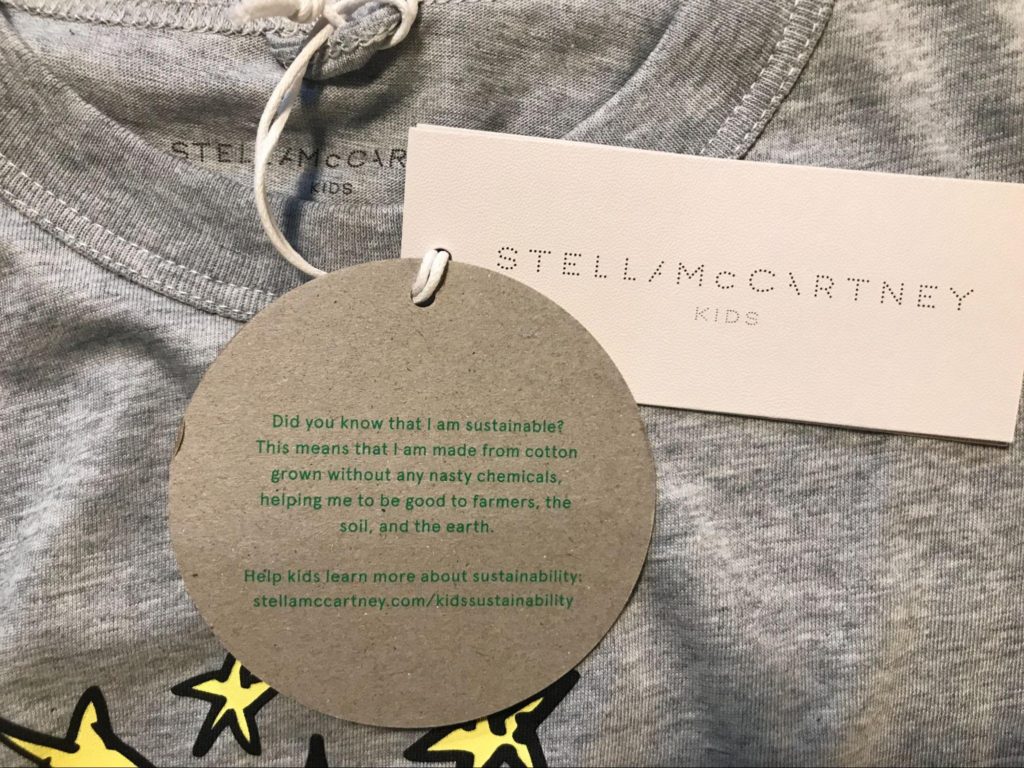 Which brands are leading in this area?
Patagonia is a pioneer – not only developing new technologies but also using recycled materials and providing additional clothing services – free repair, second-hand market or redesign used items – to ensure the longevity of their outdoor gear overtime.
Smaller companies like Trace Collective, VEJA, Nudie Jeans, or Erem, are also doing amazing things with regards to the fibres and materials they use or the services they offer such as for-life repair, end of life services – taking back, recycling, reselling etc. Trace Collective only works with natural and organic fibres that have soil regenerative properties in the way they are grown by farmers, VEJA focuses on working fairly with their suppliers and helps them put in place better practices in farming, and in the way they treat their workers or manage their waste.
MUD Jeans offers a leasing service for their products instead of selling them, thus taking care of all repairs during that time and at the end of the leasing period clients can decide to keep the jeans or return them and lease another pair.
What are the barriers to progress in your opinion?
There are a lot of positive steps happening but the problem is more a question of scale. Whether it is the scale of technologies, or of consumption patterns – consumers still buying and buying instead of keeping items longer, repairing or passing them on – there is still a lack of consumer knowledge. Another aspect is the paradigm of eternal growth for companies and the complexity of the systems currently in place.
To have circular processes, a company should think whether its strategy is to sell products only or to offer added services. The vision and desire to bring about change often come from upper management with related objectives and KPIs at every level of the organisation. What usually happens is that performance indicators are not based on how "clean" a product or a material is but on how many of the items a designer makes are selling, how cheap the materials are bought and how big the margin is.
However, we are seeing new systems emerging and what we'll see more and more in this decade is clothing as a service or fashion as a service. The second-hand market is growing tremendously as well as the rental market for fashion or repair services to ensure longevity. Those brands that are advanced in their sustainability journey are the ones that encourage repairs for instance.
We are seeing new systems emerging and what we'll see more and more in this decade is clothing as a service or fashion as a service.

Bryony Jansen-Van Tuyll, Co-founder of Good Brand Guru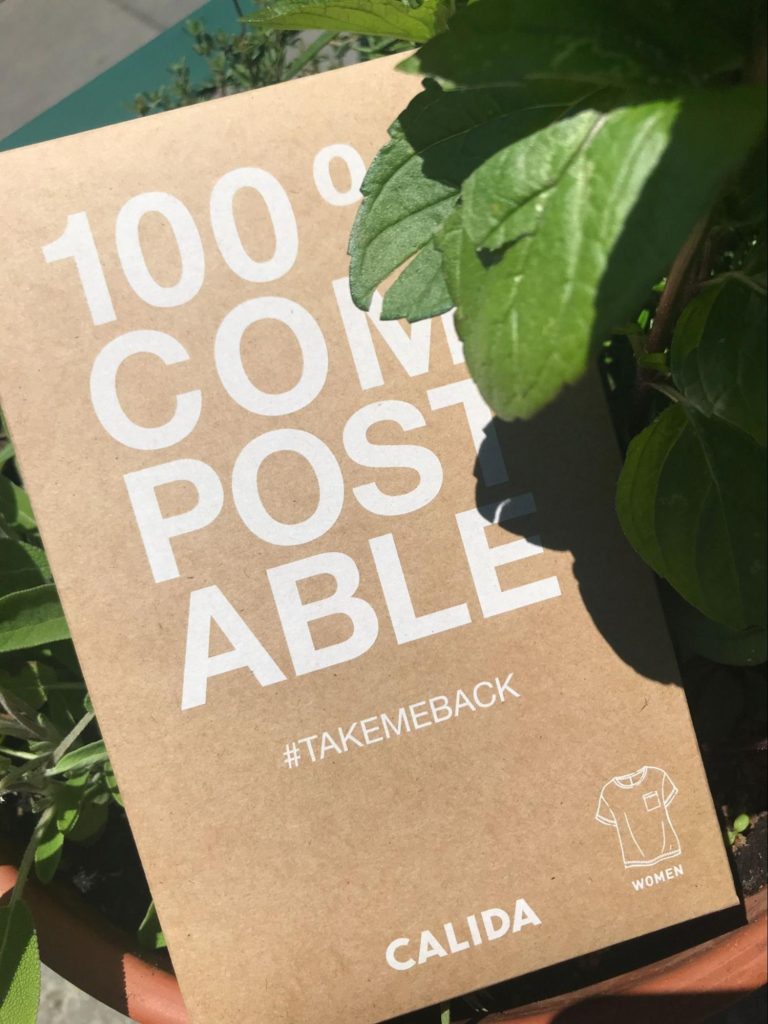 Can companies still get away with the idea that they operate in a vacuum, where their responsibility ends at the point of sale?
Not for much longer as there is legislation in discussion or to be implemented in the EU on waste and on product responsibility – end-of-life responsibility, chemicals used or amount of virgin oil in products. For white goods, it is already in force and it will apply to fashion too
For fashion companies wanting to mitigate risks in the face of new regulations, managing their resources and their waste streams is key.
We see the same trend with sustainability as with e-commerce when it first started. At one point, it will become the base in this decade that we call the decade of action to reduce emissions.
What are key lessons we can learn from the fashion industry that could benefit other sectors ? Or vice-versa?
If you look at food, people are more aware about what they eat and more keen to buy organic or locally-sourced food when they can afford it. This will be happening in clothing too. Fashion being much more outspoken and visible, it might be able to push and influence other industries as well.
Food is leading in terms of sustainability awareness. It started as a niche and then moved to sports people caring about what they eat, followed by pregnant women and mothers, then high-end consumers and now it's becoming mainstream.
Sustainable clothing used to be associated with people wearing scratchy woollen sweaters. Then outdoor sports practitioners (mountain and ocean sports) started seeking out more environmentally friendly options. As people become more aware of potential harmful effects of today's fashion choices, and start replacing five cheap t-shirts for one good quality one that they get repaired if torn, they will support the 'sustainable companies' to develop better products at more accessible price points. And then we will, hopefully, reach a tipping point where 'sustainable fashion' becomes the norm.
What advice can you give to small and medium enterprises wanting to become sustainable? Where can they start?
First, set the vision of what they want to do. What impact do they want to have? How do they want to support local communities or ensure a good standard of living to workers in producing countries? Do they want to have a positive environmental impact? And if so, do they want to go the biodegradable/cradle-to-cradle route or develop products that might need petrochemicals, in which case they should think of how to make their product as "clean" as possible.
When thinking of their vision, they should also consider what services they want to add. Fashion will become more of a service so they should think about what the value proposition is and how they can make sure that their products are used for the longest time possible. In the process, they develop a trusting relationship with their customer.
Openness and collaboration are very important with suppliers and partners – companies should be open about their vision so they can collaborate to develop better products and practices along the supply chain.
There are platforms to connect actors in sustainable fashion. Common Objective, for example, connects brands to producers. There are also local platforms and movements, such as Circular Clothing in Switzerland. Another movement we strongly support with Good Brand Guru, is the Fibershed movement seeking to re-develop regional textile fibre systems that build soil health and support biosphere protection. Of course, with Good Brand Guru, we also support industry players to learn and connect with valuable counterparts.
In terms of services to add, options include:
Customisation of items after purchase for a change of style
Alteration/repair
Personalisation – i.e. advise people based on their style and personality so that they buy according to what fits their style rather than based on trends – by doing so people will like and keep their clothes longer
Lease/rental can be offered for those who still want to try different styles and colours and not have them hanging in their cupboard for too long or not use them because they don't fit anymore. E.g. typically pregnancy clothes.
Second-hand service alongside the new collection
There has been a call by some fashion designers to go back to two collections and stop with a new collection every six weeks as is currently the case but there needs to be more push for it.
Bryony was interviewed by Rania Wharton Al-Baroudi and the article was sub-edited by Rosie Davenport