AlmaNatura is the first Spanish B Corp (2013), the third in Europe, and currently has a higher score than Patagonia (153.8 points). AlmaNatura was born in 1997 with a clear purpose: to enhance the quality of life and prospects in rural areas to combat ongoing depopulation by creating opportunities for locals and newcomers through employment, education, health and technology-based projects. The company operates from Arroyomolinos de León, a small town located in an idyllic natural park in Sierra de Huelva, Southern Spain. From there it maintains close relationships with public authorities, clients, brands and individuals committed to addressing geographical inequalities.
How would you describe yourself?
I am an entrepreneur. Everyone is now an entrepreneur so the word has lost its meaning somehow. It wasn't like that when I became one at the age of 18. We were oddballs, so I was embarrassed to buy magazines for entrepreneurs. I am someone who enjoys being active and doing things but this also has its downsides. Believe it or not, you can also suffer from stress and burnout in the countryside where I live and work. I have to meet companies and government departments all the time and they are based mostly in Madrid. I remember taking the train to Madrid (a 4-hour journey each way) for a 20 minute meeting, which is absolutely insane. The pandemic has slowed down the pace and made us more productive.
Tell us about AlmaNatura's mission and how it all began.
It all started in 1997 when a group of young people in my village – located in remote inland Andalucia with fewer than 1000 inhabitants – rebelled against the lack of opportunities which pushed all their peers to move to the city. No one was forcing us to leave the village but we had to if we aspired to career prospects and a fulfilling life. We decided to create a charity, a third sector association, to advocate for a change of paradigm and to bring about enhanced quality-of-life standards in the countryside in partnership with public authorities.
We were born with the mission to boost the countryside and its communities. There is a stark territory imbalance in Spain. Currently 85% of Spaniards live in cities and the projections are that this will rise to 90% in the next few years. There are currently 8,130 villages/small towns with under 10,000 people and they are scattered across the country. Alongside this reality, you have the big concentrations of population in Madrid, Barcelona, Bilbao, Valencia.
If a village disappears, all its local traditions and heritage die with it. It also has an impact on the environment, natural ecosystems and life cycles. As the forests are abandoned there is an increased risk of wildfires and of forest mass loss disrupting their key function as carbon sinks. Needless to say that all this will negatively affect life in the urban areas. When I explain climate change to my mum she is at a loss to understand why people would want to live in cramped flats in overpopulated, polluted and expensive cities. We work to raise awareness and slow down the ongoing mass urbanisation of the world. We know it is utopia but this meaningful mission keeps us alive and motivated.
In this vein, we are very proud of our program "Regenera Rural" (Regenerate the rural areas) designed to create local employment opportunities for long-term unemployed groups. We focus on enhancing well defined local skills gaps in order to deliver viable business models and ensure new livelihood opportunities for locals.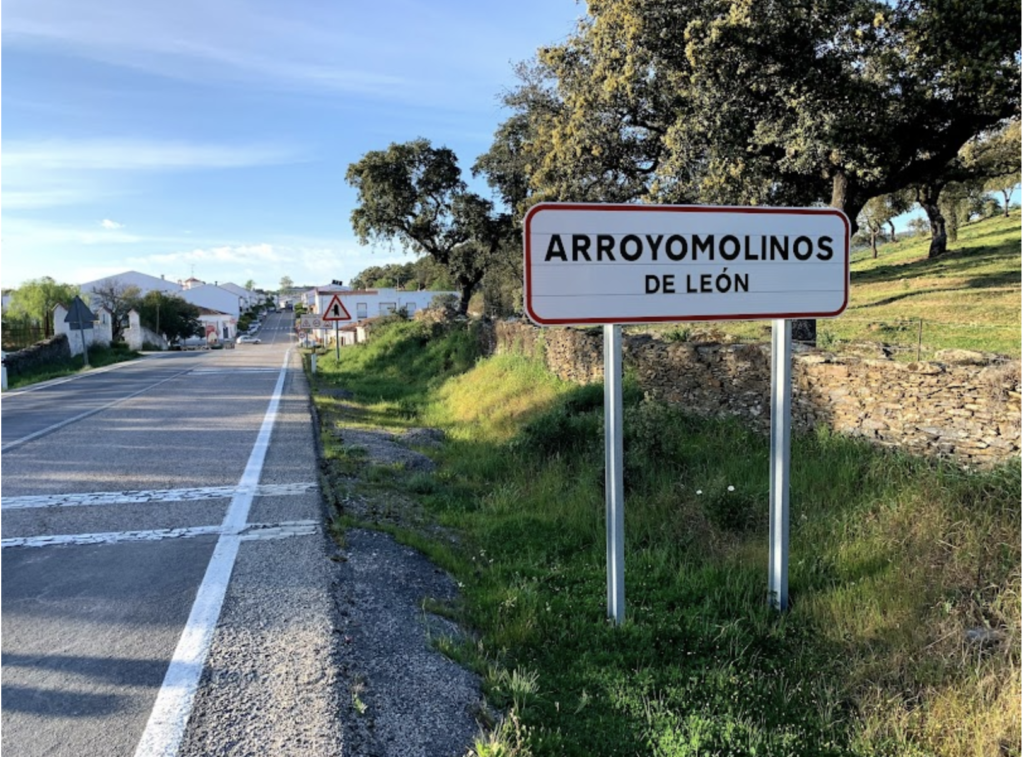 We work to raise awareness and slow down the ongoing mass urbanisation of the world. We know it is utopia but this meaningful mission keeps us alive and motivated.

Juanjo Manzano Sánchez
How did you become aware of the B Corps and what was your motivation to become certified? 
We became aware of the B Corp movement in 2013 through Change.org, which has an office in Spain. We had worked very closely with local authorities – up to 600 local councils nationwide – to provide services to their rural populations. These partnerships ended abruptly in 2008 when the financial crisis hit Europe. So we had to reinvent ourselves. We did not want to be just another company. Our background and aspiration was to become a hybrid between the third sector and the private sector. The former has the ability to mission-lock the organisation as NGOs have a deep sense of purpose. The latter provides the capacity, resources and structure to pivot and innovate as the market changes and opportunities arise. We found that these two approaches converge seamlessly in the B-Corp ethos and proposition so the decision was made!
From the beginning we understood the B Corp movement as an ongoing improvement process, which inspires teams and stakeholders to be more caring for the world and strive for excellence in their areas of influence. Accordingly, our company structure has evolved to better deliver on our purpose which is now mission-locked in our by-laws. This rationale is also reflected in our gradual B Impact Assessment score improvement with every certification renewal, for example 89.7 in 2013, 127.8 in 2016 and 153.8 in 2018. The recertification is done every three year, so we are currently in the process of renewing the certification, which becomes more difficult every time as BIA standards are raised.
How was the process of becoming a B Corp?
In 2012-3 there was no B Lab Spain or even B Lab Europe. We struggled as we had to deal directly with B Lab US, in English, and answer questions which were not easily applicable to a small company like ours. We became the first Spanish company to certify and the third in Europe.
We were ISO 14001 and ISO 9001 certified and so we were not strangers to certification schemes and its long-winded assessment processes. Having said that, the B Corp is fundamentally different to other quality certifications we were familiar with. In fact, the B Corp is a rigorous 360 degree assessment of the company and so the whole certification process lasted three months. We did not have the resources for all the certifications so we canceled the ISO and concentrated on becoming a B-Corp. It was a bold move as B Corps were not well known and our company was close to bankruptcy. We were supported by a consultant through the whole process and created a dedicated team to work on the assessment questions. We scored 110 in our self-assessment but it went down to 89 after the formal assessment by independent evaluators.
I remember that when we started the B Corp certification process, we received a lot of confused looks from our peers. We had started off as a third sector association and we were now applying for a corporate certification. After the 2008 crisis hit, we were thrown into limbo for 5-6 years as we figured out how to reinvent ourselves. We felt misunderstood, we were misfits and unable to find our space. When we first heard of the B Corps, it was like we had come home, like we had found the "cool uncle" who immediately gets you. We felt reinvigorated and decided to embark on an Entrepreneur Leadership Masters to continue chasing our spark and inspiration. One key insight we learned is that entrepreneurs can use their companies and skills to solve public interest problems. That was an eye-opener. We had found our purpose. We realised that we could play a major role in curbing the depopulation trend in Spain. So we toured the country doing advocacy to political parties and raising awareness at university about social entrepreneurship on the issue of depopulation of the countryside. We are proud that coming from the "the middle of nowhere" we were able to start a public debate on "empty Spain" and its threats and opportunities.
B Lab US congratulated us for our ability to articulate our purpose. In fact, fighting depopulation is a very well defined mission which is easy to communicate and understand. Yet, there are still people who miss the point and ask me: You are a successful company, so why are you not based in Madrid?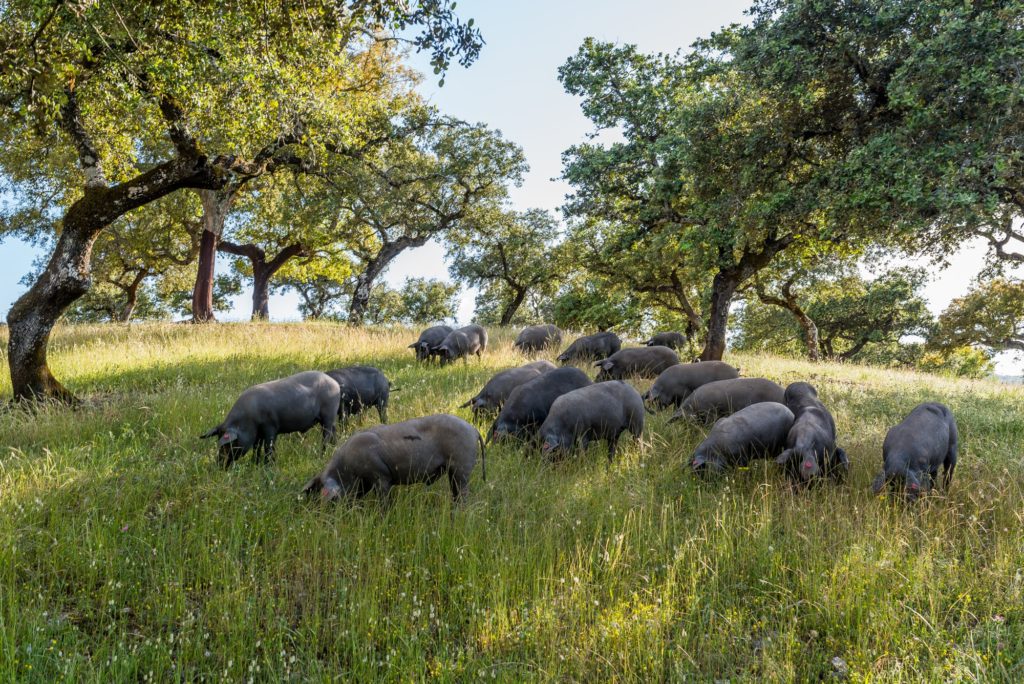 What does it mean for you to be a B Corp and what sets you apart from non B Corps? 
B Corps compete with other quality standards and certifications but their positioning is a powerful one: "We are social entrepreneurs with a clear purpose to solve a public policy problem". We are different from just companies with high standards and impactful CSR policies. We are purpose-driven companies which means that all decision-making derives from that specific foundational purpose.
We created our AlmaNatura Foundation in 2020 and decided to buy a 150 year-old derelict oil mill, part of the local heritage, and turn it into a Social Impact Lab. It cost us 300,000 Euro of our own money, three architects and a number of lawyers, to do the necessary restoration and repair works to create a space where the local community could use to build projects. We would not have done many things had it not been for the B Corp ethos and need to live up to it.
We have learned of the critical importance of making our purpose central to every decision we make as a business and to pursue a policy of "radical consistency" between what we say and what we do. That's why we are now at times "uncomfortable partners" as we expose the deficiencies and gaps of public authorities. We do have partnerships with over 500 local councils but really we would not exist if public authorities delivered effectively for their rural communities.
B Corps aim to rethink the current economic paradigm. It is like "fishing in a bloodless sea" where there is room for everyone to coexist and collaborate in a vast blue ocean of opportunities to make the world a better place. Having said that, there are still companies obsessed about the final score, only interested in measuring instead of rectifying and improving their practices. There are also people who ask me immediately about my bottom line and turnover. But there is really no point in making money unless you focus on how you run your operations and on how you can improve to deliver on your purpose.
We would not have done many things had it not been for the B Corp ethos. We need to live up to it.

Juanjo Manzano Sánchez
Tell us about the B Movement and B Communities and why they are important.
We brought the "B Communities" to Spain from Latam as a result of our experience with Sistema B. In 2018 we attended the first B-Movement World Meeting which took place in Frutillar, a small town by a beautiful lake in Southern Chile. At that time there were only two B Corps in Southern Chile while all the rest were based in the capital, Santiago. Many in Sistema B said: "Why does everything happen in Santiago? How about the periphery, who caters for them? The meeting attracted 700 B Corps from all over the world plus many local companies and was formally opened by the President of Chile. We got a huge inspiration boost at that meeting. We learned that "small people in small out-of-the-way places can change the world". We then connected more closely with Sistema B and in 2019 we attended the second world meeting in Mendoza,Argentina. In Latam B Corps are stepping in and playing a major role in solving deeply-ingrained societal problems as governments are not addressing them. By contrast, European B Corps tend to be more focused on the certification process, scores and reputation.
Our B community model is bottom-up and inclusive and follows the methodology and philosophy we had seen in Latam. Anyone who is interested in advancing systemic change can join the community. It is not an "elitist club". We championed the first B Community in Andalucia and we are excited that three new thriving B Communities have emerged in Spain since then.
We need an inclusive community, a real one with companies that are interested in doing business in a different way, whether they are certified or not
Is there anything that could be improved in the B Corps and in the B Lab structure or philosophy? 
I think we need to manage expectations better and relax a bit. As a movement, we believe sometimes that we can single-handedly change the world. Yet there are elements of the current system which are beyond our control. We also need to improve the current entrepreneurship craze of chasing unicorns and selling for a big profit, and instead imbue it with purpose.
AlmaNatura is our way or life not a means to get rich so we are not building a company to sell and make a crazy profit. There are 21 people in the company/foundation and we have made a conscious decision that our teams can only work on four projects a year. We have also capped our turnover to 1,000,000 Euros per annum. We don't want to over-pressurise ourselves and create tension within the company as this will impact on the quality of our projects and the mental health of our people. So I advise B Corps to focus on purpose, understand their limitations and not overstretch themselves with overambitious targets. It's great to scale good ideas but human energy is limited and precious. The founder of the first Chilean B Corp, Triciclos, told me once, "Don't ever charge to give a talk on B Corps and pace yourself. You are going to receive offers from everywhere but don't fall into the trap!"

Importantly, we need to move beyond a mere certification and embrace Sistema B's systemic approach and philosophy [Sistema B is the non profit organisation promoting B-Corps in Latam]. They foster thriving collaboration and cross-fertilisation through their B communities, B Lawyers, B Academia which we have imported in Spain. In addition, I believe B Lab should inspire companies to adopt a more regenerative economic model like for instance La Fageda, whether they certify or not, rather than promote consultancy-models that churn out certified companies. Finally, I would say that we need to remove barriers to smaller companies. As such, we need to be open to everyone regardless of their turnover or location as some companies cannot afford to attend international meetings, are not fluent in English or have no prior knowledge of the movement so don't understand the jargon. I feel strongly that we need to democratise the B movement.
Almanatura is our way of life, not a means to get rich. We have capped our turnover to 1,000,000 Euros a year.
 What would you say to a company that is considering certifying? 
First of all, the company needs to reflect deeply on the reasons why they are seeking certification. Why does the company exist, what challenge have they set out to address? Secondly, I would advise the company to approach the movement from a place of purpose and not from a place of opportunity or a means to an end.
One recurrent question I get all the time is whether my turnover has increased after becoming a B Corp. In my opinion, this is missing the point. There are companies that hire a consultant to take them over the required 80 points but I don't think they derive much value from the movement. You can join any club but unless you get involved you will not get much out of it.
What would you say to a company which has never contemplated a change in their business model?
I would ask them: "what is your Plan B?" I don't see a Plan B. The world has got finite resources and they are being depleted. In the short-term these companies might coast along but if you don't include social and environmental considerations into your business model, you will not be around in the long term. Companies who cannot see beyond their financial returns will simply not exist in the long term.
One recurrent question I get all the time is whether my turnover has increased after becoming a B-Corp. In my opinion, this is missing the point.
What are the B-Corps that you admire the most?
Patagonia, of course. I met Yvon Chouinard and the founders of Ben & Jerry's in Chile. I was struck by their radical management and sense of purpose. Ben & Jerry's stopped serving two scoops of the same flavour for a while to support LGTBIQ+ community rights even if it hurt their bottom-line. Patagonia also campaigned against the re-designation of natural parks for oil drilling. They allocated all their sales revenue during that period to hiring lawyers to help a group of activist NGOs fight the Trump Administration proposals. These companies use the markets to address a public interest issue. I admire this kind of business activism which puts their money where their mouth is. We haven't got that kind of activism in Europe or Spain yet.
Tell us about the legislation proposal you are campaigning for.
We want to democratise the B Movement so that you don't need to be a B Corp in order to be recognised as a company with purpose. There is a similar law already in the US, France and Italy but each has been adapted to the local context. In Spain it is called Law for Entreprises with Purpose and we are now in the process of opening conversations with political parties. We need a law which recognises a company with purpose so that consumers and employees are able to choose where they want to put their money or their talents. These companies won't receive tax cuts as we don't want to distort the real motivation and rationale behind becoming a purpose-driven company. We want to send the message out that you can use your business as a force for good, a regenerative energy to solve a societal problem. Companies, after families, are where humans interact the most and hence if companies change, the world can also change.
At a European level, the Interdependence Coalition, founded by B Lab Europe, is also campaigning to change company law to uphold the values of stakeholder governance and help strengthen the case for business as a force for good.
How do you envisage the AlmaNatura of the future?
I imagine closing the business because the depopulation trend has been reversed and does not need AlmaNatura anymore. There are plenty of problems in the world waiting to receive attention and resources. What drives me is not how I am going to make a living but rather what problem I can help solve more effectively.
Companies, after families, is the space where humans interact the most and hence if companies change, the world can also change.
Written by Esther Val and edited by Rosie Davenport and Rania Al-Baroudi Wharton